Leaders' CAMPS by Point Avenue
Leaders' CAMPS by Point Avenue
Point Avenue holds leaders' camp each year to transform children to leaders in the future. Camps are held during each summer break and winter break for all children to develop leadership skills.
Winter Leaders' Camp is back, this time combined with Debate Camp for even more opportunities. Camp will be held from 20-30 December at Parco Hotel by Bonanza Khao Yai. Join us to learn about global inequality and how to reduce it, to develop leadership and character skills, or to learn how to debate!
Our 11-day boarding camp guided by Point Avenue's international mentors was held in June-July 2023 at Pattana Sports Resort. This time the theme was "Life Below the Waves" and campers learned about how the oceans contribute to global wellbeing, and threats to them.
Winter Leaders' Camp was held in December 2022 at Khao Yai National Park.  Global citizenry, personal health, and academic rigor are at the heart Point Avenue's camp philosophy, and are reflected in everything we do.
Summer Leaders' Camp 2022 was a leadership camp held in two sessions from 27 June – 23 July 2022 at Pattana Sports Resort, Chonburi. We stuck with our theme of Sustainable Development Goals, so in this camp the students learned about "Zero Hunger", and the challenges facing the world food supply. Campers learned about themselves and developed their leadership skills with teambuilding activities.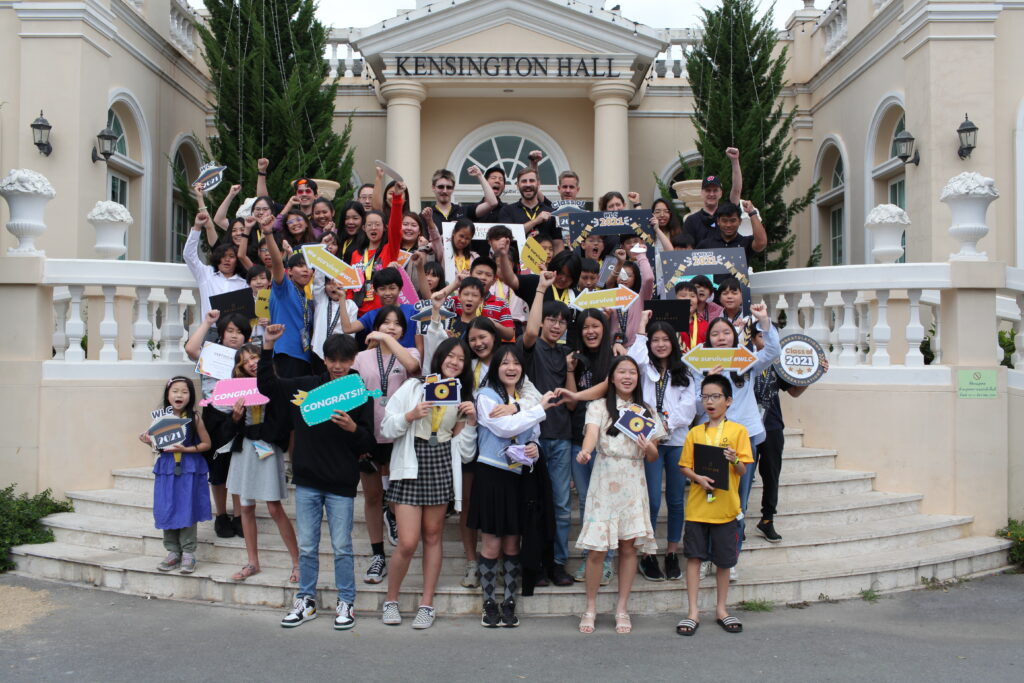 Winter Leaders' Camp 2021
Winter Leaders' Camp 2022 was a leadership camp held from 17 December – 31 December 2021 at Kensington Resort, Khao Yai. The theme of the camp was "Zero Poverty" in line with the UN's Sustainable Development Goals. Campers had a great time learning about their role in the world as global citizens, and developing a sense of personal responsibility for the state of the world around them. Leadership activities and team sports helped teach them the value of health and personal growth.