Gutjang
Admissions Consulting

,

I had never thought that mentors were needed to apply to boarding schools. Going into my first session, I thought that Danny was going to ask about my grades, my scores, and talk about the essay topics like other counselors do but instead, he asked me about my life, my passion, and he genuinely wanted to build a relationship with me and my family. It didn't feel like Danny was my mentor or my counselor, but instead, it felt like he was my brother.
Ploy
SAT Student
I like the passion of Point Avenue's mentors that help explain all my questions. I now have increased my SAT scores because of them.
Aki
SSAT Score 2247
SSAT class is fun and helpful. My vocabulary expanded during this class. Now I have a favorite words list.
Belle
Debate All-Stars | Winter Leaders Camp
My time in debate class is really fun because our class was really small. I also got to really express my ideas and express myself as well as an individual. I got to discover more about myself, and became more confident in myself as well.
Natcha
SSAT Score 2190
At first, I always told myself that "I'm tired, I should stop." But the mentors kept pushing me and said, "Keep going! You can do it!" This gave me a lot of motivation and helped me give maximum effort and never quit in everything I do.
Aiko
Debate Intermediate
I was first exposed to debate through Mr. Shitab and Point Avenue in Thailand and have had the opportunity to make friends for life from all over the world. I've not only developed essential life skills such as communication and critical thinking, but I've also developed more self-confidence that if I try, I can always challenge myself to reach my potential.
Nana
Winter Leaders Camp 2021
From the first and beginning, I felt like I really want to go home but now I kind of want to stay here forever. It's really fun and I made a lot of new friends and I felt like I got stronger really and mentally as well.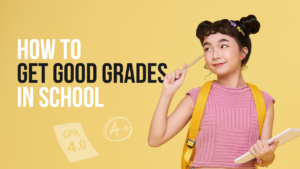 There are always pressures and expectations that come with when you attend a prestigious university. And one of the most important metrics of success for...
Read More