Tips to improve your SAT Match scores
If you're studying for the SAT Math, it can be a terrifying experience—especially if you're aiming for a total score of 1400+. The SAT is scored out of 1600 points, with 800 points each for Verbal and Math. But the math section can be your new strength if you plan your practice right and know which types of questions to avoid. Point Avenue Thailand has some SAT math tips to guide you through what Math practice needs attention and what can wait.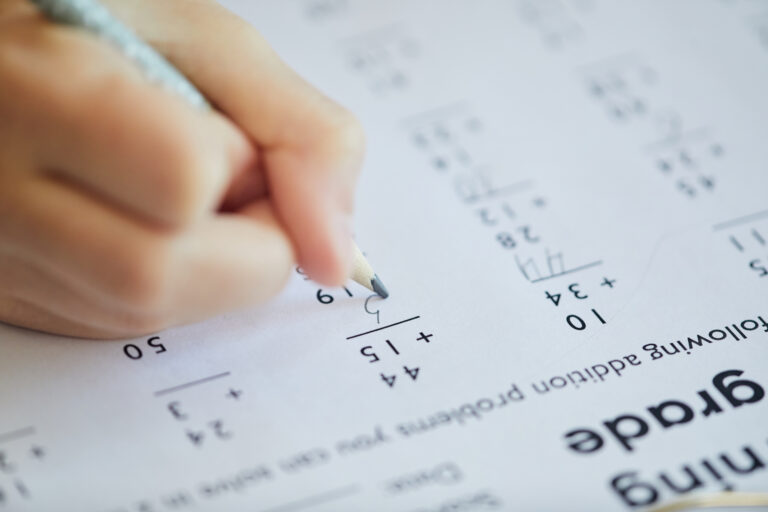 Point Avenue Thailand has some SAT math tips to guide you through what Math practice needs attention and what can wait.
if your SAT math scores are between 300 - 550 points

HERE ARE 3 TIPS :
1. Study math topics from the most important parts to the least ones in the exam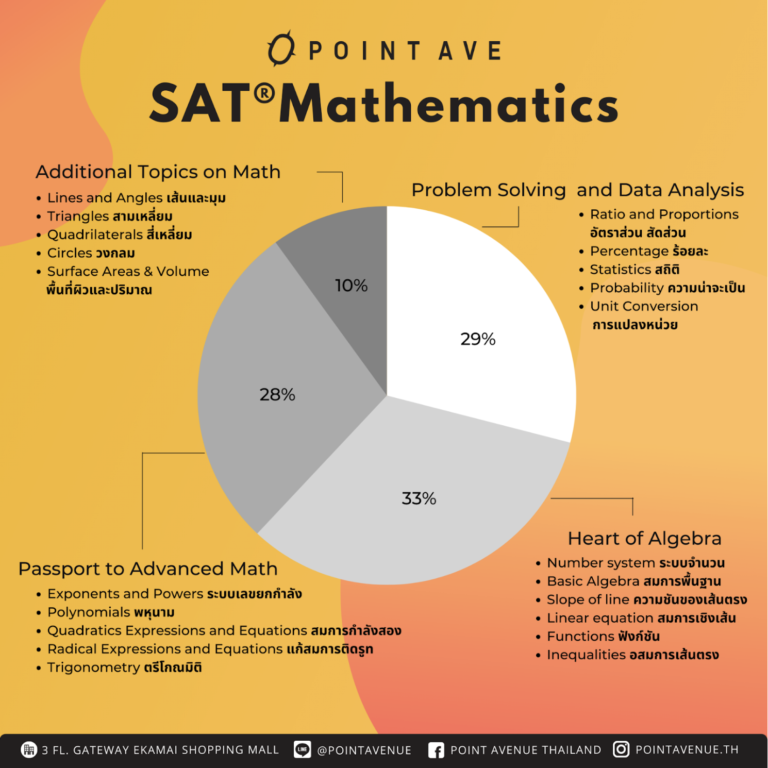 From the pie chart above, you should aim for algebra first because it takes up 33 percent of all the SAT Math problems. If you find yourself running out of time, consider skipping the additional topics on Math.
2. Not every study material will be a good fit for you, find yours and stick with it
Some SAT self-study books are a good resource for advanced students, while others are much harder than those on the actual SAT exams. I recommend flipping through the pages before deciding which one to buy. A good SAT Math book should walk you through each concept we saw earlier from the pie chart above and provide you with enough topic-related practice questions with detailed answer explanations.
You can use a calculator on the fourth math section of the SAT. Buy one early in your preparation so you have time to learn all the features. Get to know every button before you take the real SAT.
if your SAT math scores are between 550 - 700 points

HERE ARE YOUR 3 TIPS:
1. Master every SAT Math skill and rare topics.
Geometry, dividing polynomials, trigonometry, absolute value, complex numbers, and function notation are rare on the SAT math test. Expect around one question on each of these topics. Review these concepts to refresh your memory.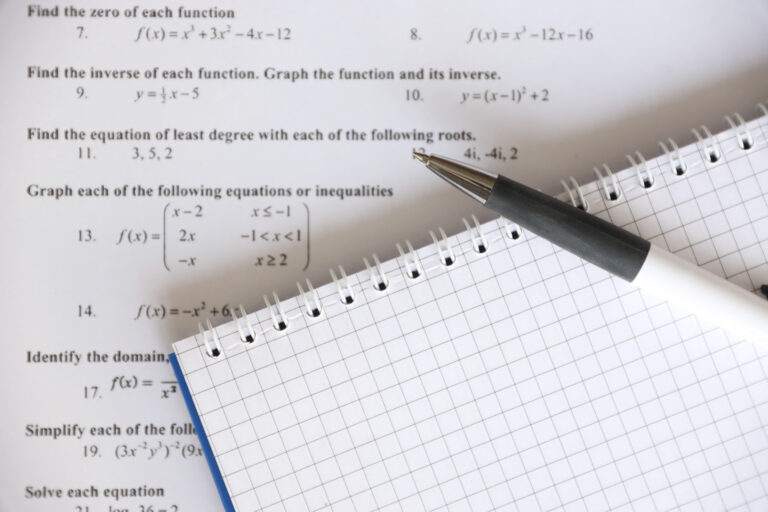 2. Put yourself in the test atmosphere and complete a good practice test in a real test time table
You should be sitting properly at a table without any phone or laptop and time yourself completing each section of the test on the following table. 
Item

Time

Writing and Language section

Math (Without calculators)
3. Slow it down. Watch out for your "careless" mistakes
The more you practice, the more you will get used to each type of math question. If you tend to rush through questions you are familiar with, it's possible that you may make some "careless" mistakes ranging from miscalculations on simple algebra to writing down wrong numbers.
Finally, Point Avenue Thailand hopes that our article can be useful for those who are preparing for the SAT Math test. If you are interested in getting yourself ready for the upcoming SAT exam, you can register for a free consultation by clicking on this link!!! Also, you can read more about the SAT exam in our future articles.